CHANGE MANAGEMENT IN ORGANIZATIONS ON INTENTION TO LEFT EFFECT
Keywords:
Organizational Change, Organizational Change Management and Intention to Leave
Abstract
Change management, individuals, teams and organizations from the current situation to the desired futurestructured to fulfill or realize the vision and strategy.approach is. Employees to accept changes in their current environment andIt is an organizational process aimed at ensuring their adoption. change management practiceThere are several different currents of thought that shape it. Successful change managementany organization to survive and succeed in a powerful and ever-evolving business environmentcan be said to be very important. However, for academics and practitioners,Theories and approaches to management change currently available are often contradictory,often lacks practical evidence and is concerned with the nature of contemporary organizational change management.supported by indisputable hypotheses.Change management affects some variables in organizations. The most important of these variablesintention to leave. When employees do not feel that they belong to the workplace, they indicate their intention to leave.reveals. Intention to leave causes an increase in employee turnover rate for businesses.is happening. This situation causes a decrease in the expected efficiency from experienced employees.is happening. Another cost of leaving the job is time. Businesses are newhas to accept a certain period of time as idle time for the adaptation of its employees. ThisFor this reason, studies with different variables on turnover intention are frequently included in the literature.The inability to carry out change management effectively negatively affects the level of commitment of the employees.influence and lead to intention to quit. This is because employees are not used to change.is happening. Therefore, the primary purpose of this article is to deal with the basic theories of organizational change.It is a critical review of some of the approaches. Our secondary goal is change.is to determine the effect of management on the level of turnover. In this contextOur study was created with a literature review model. In our study, the thesis, book written in the fieldand articles were used.
Downloads
Download data is not yet available.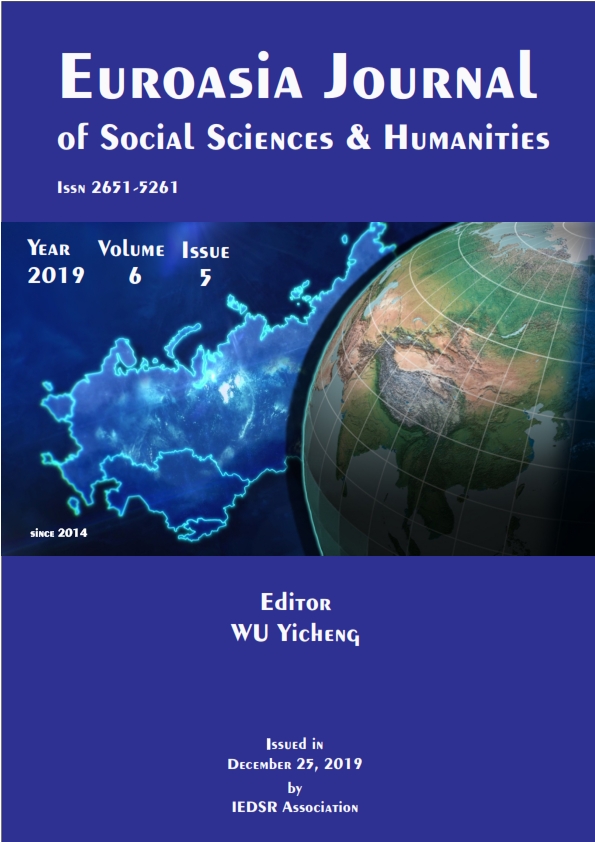 Downloads
How to Cite
VARIŞLI, N. . (2019). CHANGE MANAGEMENT IN ORGANIZATIONS ON INTENTION TO LEFT EFFECT. EUROASIA JOURNAL OF SOCIAL SCIENCES & HUMANITIES, 6(10), 5–10. Retrieved from https://euroasiajournal.com/index.php/eurssh/article/view/220
License
This work is licensed under a Creative Commons Attribution-NonCommercial 4.0 International License.