PERCEPTION OF SPACE AND ITS RELATIONSHIP WITH THE INTERIOR DESIGN
Keywords:
Perception, Spatial Perception, Psychological Perception, Perception in Interior Design
Abstract
Perception is defined as the reading of environmental information through the senses and a mental process. Through perception process, sensory data are organized and interpreted; images and events around us become meaningful in our minds. Human beings are able to perceive their surroundings and places through five sensory organs. These senses are the senses of sight, hearing, smell, taste, and touch. Thanks to these senses, perception is an important factor in establishing a connection between human and environment. Within the scope of the study, the concepts of perception and space perception will be examined, physical and psychological factors that effect spatial perception will be discussed by explaining the interior design examples. In this study, the effect of the concept of perception on the user of the space will be mentioned and the factors that provide spatial perception will be discussed one by one. The effects of physical factors such as color, texture, form, measurerate, heat, light, odor, sound on the users of the space and different perspectives of the designers will be discussed. In addition to the physical perception factors, the perception of the effect of the space upon the sensation and memory of the user will be discussed in terms of psychological perceptual factors. Space and people are in constant interaction. So that, in order to make users feel happier and more comfotable in the place, the necessity of establishing the right relationship between people and space will be mentioned; the task of the designer through design process will be discussed.
Downloads
Download data is not yet available.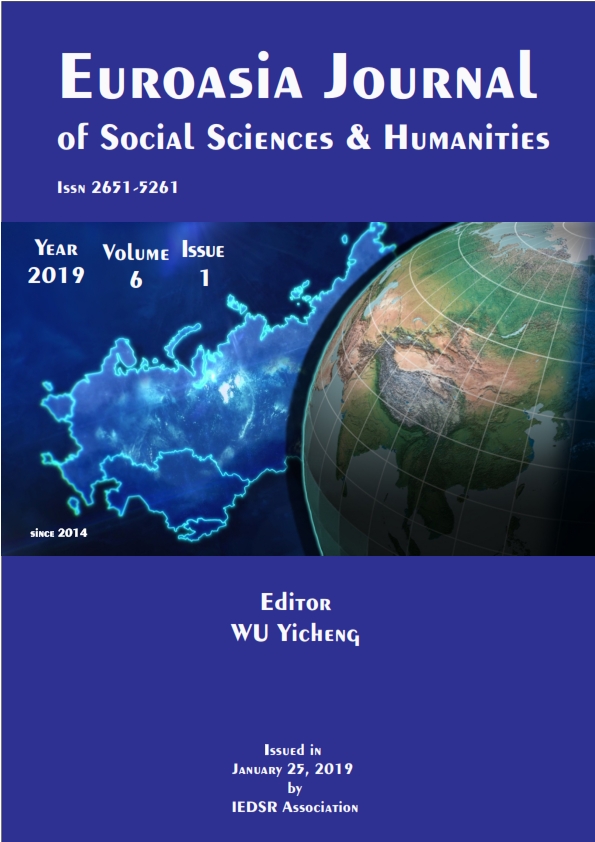 Downloads
How to Cite
YURTTAŞ, N. B. (2019). PERCEPTION OF SPACE AND ITS RELATIONSHIP WITH THE INTERIOR DESIGN. EUROASIA JOURNAL OF SOCIAL SCIENCES & HUMANITIES, 6(6), 27–34. Retrieved from https://euroasiajournal.com/index.php/eurssh/article/view/178
License
This work is licensed under a Creative Commons Attribution-NonCommercial 4.0 International License.