WITHOUT SECURITY IN TURKEY'S IRAN POLICY to de-security
Keywords:
turkey, POLICY, iran
Abstract
In the modern world, international problems are separated from domestic problems, regional problems from global problems.difficult to distinguish. The geography where Turkey and Iran are located is regarded as one of the global hot spots.is assumed. One of the underlying reasons for this is the concept of security in the global world.change and expansion of its scope. The end of the cold war, the emergence of groups such as the BRICS andsimilar system changes were added to the economic and political changes in Turkey and a new foreignled to policy development.Along with the 2002 Justice and Development Party (AKP) administration, especially in the Western media in TurkeyIt has been frequently mentioned that there has been an axis shift towards Islam. In this discourseTurkey's serious deterioration of relations with Israel, diplomatic relations with Hamas, Syria, Iran and Lebanonconvergence, to vote against Iran in the United Nations (UN) Security Council vote.reasons such as refusal. Democratic, Muslim, close to the Middle East geographyTurkey, which is registered as a developing economy; With the Arab Spring, it gained the status of a model country.The claim of regional power began to take shape with the contribution of the Strategic Depth thesis in this discourse.has begun.
Downloads
Download data is not yet available.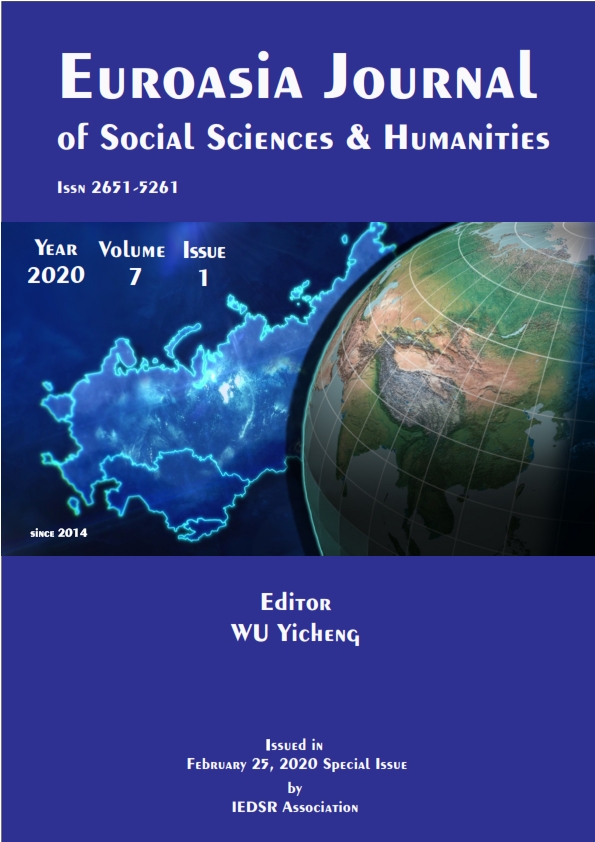 Downloads
How to Cite
YAŞAR, N., & ÖZLEM ÖZCAN, Özen. (2020). WITHOUT SECURITY IN TURKEY'S IRAN POLICY to de-security. EUROASIA JOURNAL OF SOCIAL SCIENCES & HUMANITIES, 7(11), 119–126. Retrieved from https://euroasiajournal.com/index.php/eurssh/article/view/243
License
This work is licensed under a Creative Commons Attribution-NonCommercial 4.0 International License.