SOCIAL MEMORY AND SPACE: THE EXAMPLE OF TAKSİM SQUARE
Keywords:
Social memory, Spaces of memory, Social Construction, Taksim Square
Abstract
Memory gains existence in the socialization process of individuals and the socialDespite its nature, there is no single memory for a society. However, social memoryconcept is accepted as a field of ideological struggle. Accordingly, a construction processsocial memory, which is formed as a result of the process, has to be positioned in a time and space whose boundaries are drawn.needs. In other words, time and space are the two basic building blocks of the construction of social memory.constitute the cases. Although there are many different dimensions of memory spaces, socialpoints to important meeting places in the context of memory. Beneath the spatial attachment of memoryOne of the main reasons is that there is no spontaneous memory formation.It is the concern that if importance is not given, it will be forgotten. As a result, memory and spaceThere is a linear relationship between In other words, places that qualify as memory spacesIt brings together the past and the present. Thanks to the mentioned memory places, persons are constructed.meet in a date. In the study, the importance of memory spaces in the construction of memoryhas been mentioned. By giving place to the historical development process of the concept of social memory, memory and spacerelationship has been examined in particular to Taksim Square. In this study, the attachment of social memory to spaceand the work is shaped within the framework of the memory-space relationship.
Downloads
Download data is not yet available.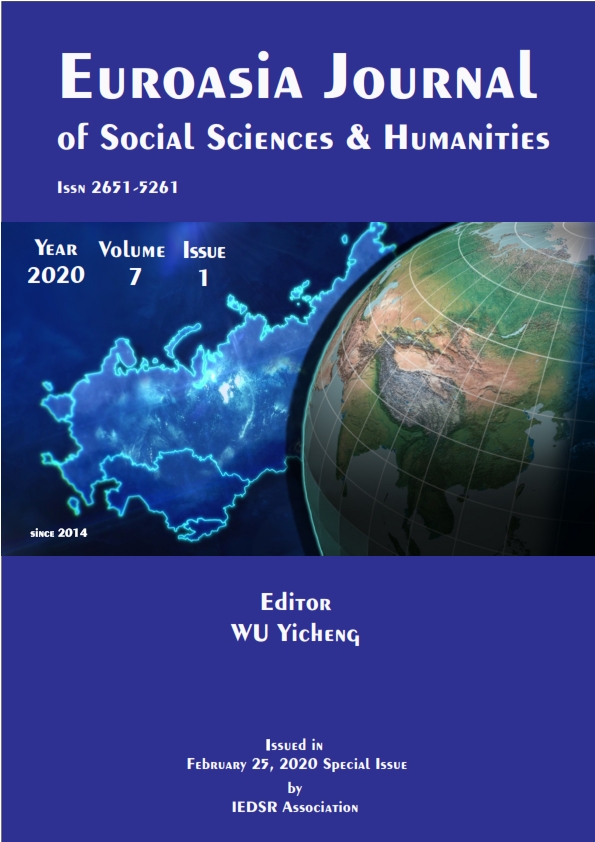 Downloads
How to Cite
İPEK, İdil. (2020). SOCIAL MEMORY AND SPACE: THE EXAMPLE OF TAKSİM SQUARE. EUROASIA JOURNAL OF SOCIAL SCIENCES & HUMANITIES, 7(11), 54–58. Retrieved from https://euroasiajournal.com/index.php/eurssh/article/view/237
License
This work is licensed under a Creative Commons Attribution-NonCommercial 4.0 International License.