JOKES IN THE CONTEXT OF SUPREMACY THEORY
Keywords:
Humor, Superiority, Identity
Abstract
Jokes, like other humorous elements, perform the basic functions of humor such as protesting, defending, attacking, carrying the codes and messages of social history. The anecdotes are transmitted and spread especially in oral culture. In oral culture, narratives are an important element of identity and culture, giving life lessons to the community member, conveying solutions to the difficulties they may encounter and keeping the community identity alive. Over time, it has been seen that the characters and the texts of the paragraphs have been revived in the printed and visual culture environments. Humorous elements and anecdotes are an important tool for understanding the rules, prohibitions and saints of the society in which it was produced. Social rules and boundaries can be read through paragraph texts, which also include prejudices and stereotypes developed about other communities. In this context, group culture and sense of superiority over other communities are expressed with the help of humor in the paragraph texts. In the clause texts, while the communities emphasize their positive characteristics, the weaknesses of the '' other '' community in the text are emphasized and their superiorities are reinforced through humor. The point to be considered is not whether the communities shown below in the paragraphs are actually below the other community or not, the community that positions itself superior, uses the humor to protect its own supremacy and power, and takes advantage of the power of humor for the transition to advantage. There is a close relationship between sense of superiority and laughter. This relationship is evaluated in the context of superiority theory of humor theories. The theory, which is systematized by Hobbes, reveals the relationship of laughter with the sense of superiority on the basis of humility and humiliates the other person while laughing. The physical expression of pleasure by humiliating the opponent is laughing. Aperson laughs and humiliates the other and laughs at his own victory (Eker, 2014, 141-142). In this study, to emphasize their superiority over other communities of some communities in Turkey, examined paragraph text they use to elevate their communities and evaluated in the context of superiority theory.
Downloads
Download data is not yet available.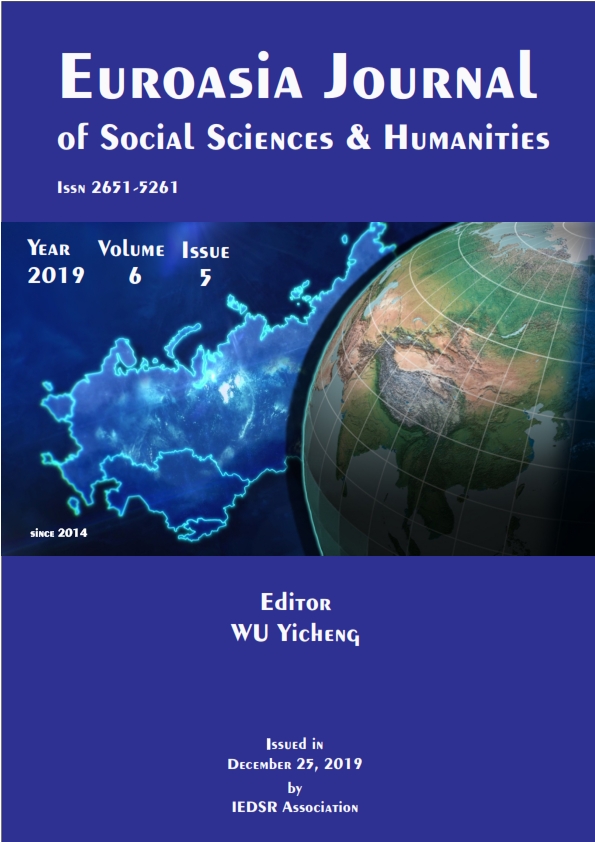 Downloads
How to Cite
ÖZKAN, D. . (2019). JOKES IN THE CONTEXT OF SUPREMACY THEORY. EUROASIA JOURNAL OF SOCIAL SCIENCES & HUMANITIES, 6(10), 31–36. Retrieved from https://euroasiajournal.com/index.php/eurssh/article/view/222
License
This work is licensed under a Creative Commons Attribution-NonCommercial 4.0 International License.