The Usage Of Ict In Modern Educatıon Methods
Keywords:
education, ICT in education, modern teaching methods
Abstract
Information Communication Technologies (ICTs) continue quick changes in society and they affect all aspects of human life. Politicians, school leaders, teachers, parents and everybody understand the issues associated with integrating ICT in schools. Because ICTs provide both teachers and students great amount of opportunities in adapting teaching and learning to their individual demands and needs. According to Watson's description, while technology is going on developing, they are transferring education system more than before. As a result of this integration, if schools still train their students in past skills and technological equipment, they may not be so effective and fit in tomorrow's world. Kofi Annan, the former United Nations Secretary general, points out that the information and ICTs unlock the door of education systems. It shows the expanding demand and important place of ICT in education. On the one hand, ICT provides great opportunities for students and teachers to adapt their learning and teaching process to their individual needs, on the other hand education system needs to give appropriate response to the technological innovation. Thus, the main aim of this article is to discuss the benefits of ICT in education, the view of different authors about advantages and disadvantages of using technology in the teaching process and to make the teachers, school administrators and other educators pay the sustainable attention to integrate the technology in their teaching methodologies in an effective way.
Downloads
Download data is not yet available.
References
Brosnan, T. (2001). Teaching Using ICT. University of London: Institute of Education
Carlson, S. (2005). The Chronicle of Higher Education, Sectıon: Information Technology
Levine, M. (1998). Prevention and Community. American Jorunal of Community Psychology
Tinio, V.L. ( 2002). ICT in Education: UN Development on Development Programme. (Retrieved from http:www.eprmers.org on December 2009)
Volman, M. (2005), Variety of roles for a new type of teacher. Teacher and Teacher Education
Volman, M., & Van Eck, E. (2001). Gender equity and information technology in education: the second decade.
Yousef, A. B. and Dahamini, M. (2008). The Economics of E-Learning: The Impact of ICT on Student Performance in Higher Education: Direct Effects, Indirect Effects and Organizational Change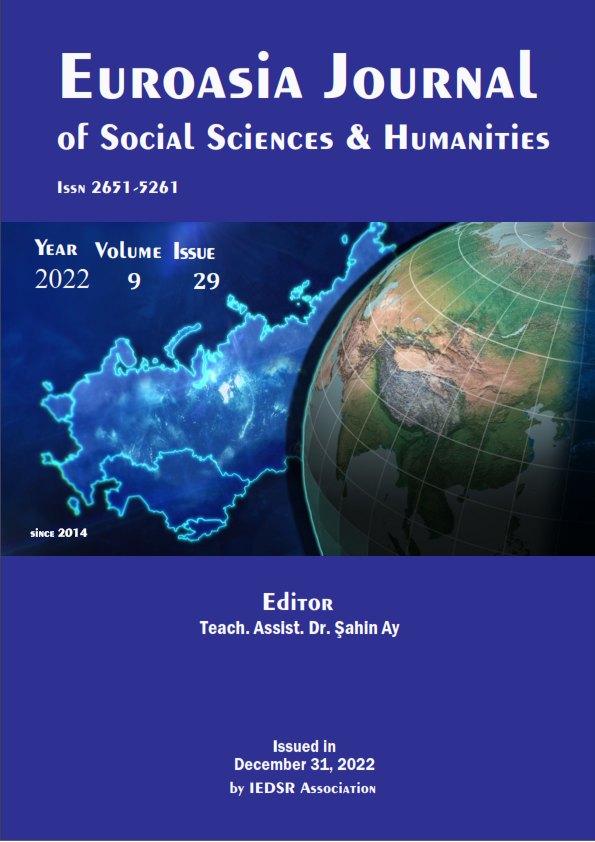 Downloads
How to Cite
JABAROVA, L. . (2023). The Usage Of Ict In Modern Educatıon Methods. EUROASIA JOURNAL OF SOCIAL SCIENCES & HUMANITIES, 9(29), 136–144. https://doi.org/10.5281/zenodo.7497367
License
This work is licensed under a Creative Commons Attribution-NonCommercial 4.0 International License.