Traces of Sufism in GÜNGÖR DİLMEN'S CUBE HAMİT
Keywords:
Güngör Dilmen, Cube Hamit, mysticism
Abstract
Sufism is the endless journey of searching for the God in man. Human,After realizing that the existence of God is one, the creator and the created are always intertwined.he acts in his consciousness and tries to continue his life on this plane. taming the human spiritSufism, which leads to the right path, is a science that helps to clean the soul from the hearts and it is a science that helps people to follow God.It is explained as the discipline of putting the goals in reaching a certain order. After you find your own selfMan, who is looking for ways to reach God, goes through some tests and follows the endless source.whether...or. Sufism is also considered one of the most important cornerstones of this path.The concept of mysticism, which has an important place in Turkish literature, is the constant interest of many poets and writers.has been in focus. Güngör Dilmen, one of the important names of the Turkish theater of the Republican era.He is one of the artists who are not indifferent to Sufism. Dilmen, in his play called Cube Hamit,It tells the effort to reach the God in man and the adventure of searching for his own essence. on this journeyHe gives his character many soul trainings and presents them on a constant metaphorical level. Sufism is aIt tries to make you feel that it has come out of the secret, that it is happening gradually and steadily. ThisThe way of narration naturally turns into a completed message with an equipped reader or viewer.In the paper we will present, we will show how Sufism is handled in Güngör Dilmen's Cube Hamit.and we will touch on the relationship between the inferences in the text and the Sufi thought.
Downloads
Download data is not yet available.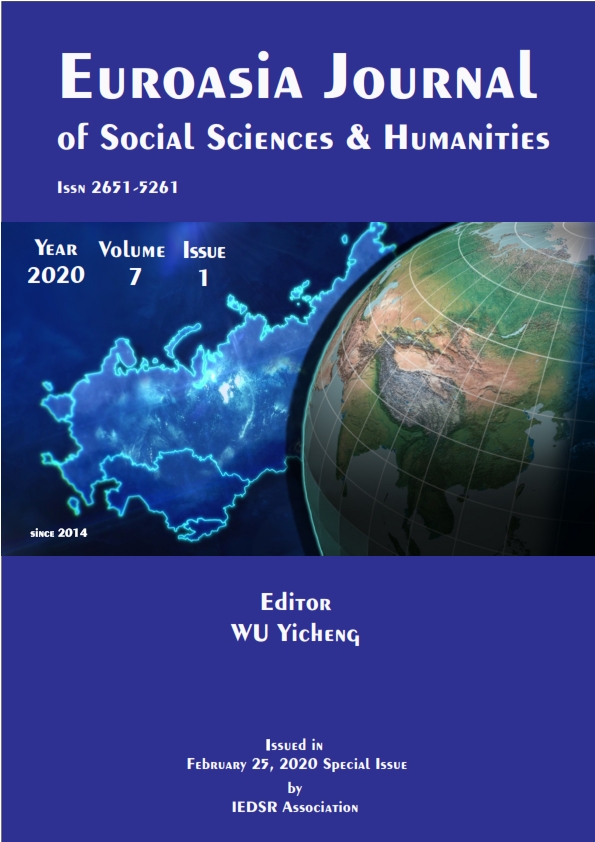 Downloads
How to Cite
DEMİROK, S. (2020). Traces of Sufism in GÜNGÖR DİLMEN'S CUBE HAMİT. EUROASIA JOURNAL OF SOCIAL SCIENCES & HUMANITIES, 7(11), 75–79. Retrieved from https://euroasiajournal.com/index.php/eurssh/article/view/239
License
This work is licensed under a Creative Commons Attribution-NonCommercial 4.0 International License.