EVALUATION OF WATER ITEM IN TERMS OF PHYSICAL AND SENSUAL VALUES ON EDUCATION SPACES: EXAMPLE OF MARDİN ZİNCİRİYE AND KASIMİYE MADRASAHS
Keywords:
Water, Place, Physical Values, Spiritual Values, Madrasas of Zinciriye and Kasımiye
Abstract
Water is among the vital values for all living beings in order to ensure the continuity of life. This element is one of the main ingredients that maintains the biological life as well as all human needs or activities. It is known that water, which manifests itself in many different areas of life with different functions, has an important role in the design of space in terms of physical and spiritual values. It has been used for various purposes in places from past to present. As a surface of the space, as an element in the space, as a reflector of the space and an element used around the building, it has been observed that it creates different effects with different uses. Since water is liquid, both stagnant and fluid states can be encountered. In terms of these properties, moving water is mostly used for the sound and visuality of movement and still water for its reflections.In the examples of Zinciriye and Kasımiye madrasas of the Seljuk Period in Anatolia in Mardin, which are examined within the scope of the study and shown among the important architectural structures, the water in the iwan (hall), which is the space of water, is fluid and the pool water in the courtyard space is still. Here the static and fluid states have different physical and spiritual meanings. In both madrasas, space-water "relationship is established through the interaction of water with light and sound in terms of physical function in the iwan (hall) and courtyard, and there are some symbolic expressions in terms of spiritual function. When considered as a training space, the water is located between two classrooms symmetrically positioned on each side of the iwan. The main reason and feature of using water at this point is to prevent the mixing of the sounds coming from the classrooms and provide sound insulation. In addition, the pool in the courtyard of both madrasas is considered as a volume used for astronomy lessons. In the spiritual sense, the flow of water and the process from birth to death in human life are depicted. The point where water emerges; birth, place of spillage; youth, thin and long groove; maturity and the pool where all the waters are collected represent death. Therefore, the physical and spiritual values gained by water in defined areas such as iwan / courtyard in the space will be transferred through Zinciriye and Kasımiye Madrasas as an educational place to be examined as an example
Downloads
Download data is not yet available.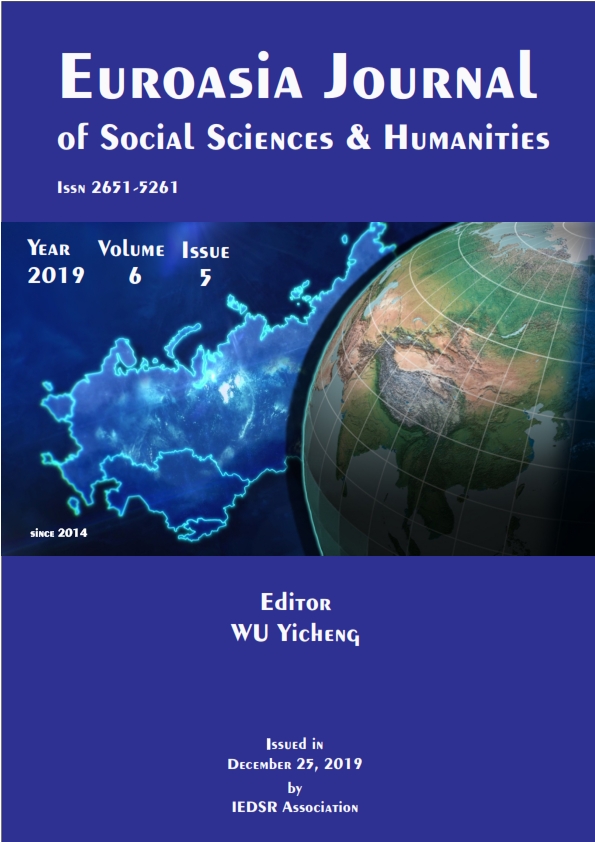 Downloads
How to Cite
BULDAÇ, M., & EREN, G. H. (2019). EVALUATION OF WATER ITEM IN TERMS OF PHYSICAL AND SENSUAL VALUES ON EDUCATION SPACES: EXAMPLE OF MARDİN ZİNCİRİYE AND KASIMİYE MADRASAHS. EUROASIA JOURNAL OF SOCIAL SCIENCES & HUMANITIES, 6(10), 83–96. Retrieved from https://euroasiajournal.com/index.php/eurssh/article/view/228
License
This work is licensed under a Creative Commons Attribution-NonCommercial 4.0 International License.