NEW APPROACHES TO VALUES EDUCATION
Keywords:
VALUES, EDUCATION, APPROACH
Abstract
The subject of values ​​and education has become an important issue for educators both in the world and in our country in recent years.It is one of the most frequently discussed topics. From past to presentThe concept of value, which is the subject of almost all branches of science, was initially associated with moral rules.It has been examined within the science of philosophy by establishing a connection and nowadays it is mostly psychology,sociology, business, medicine, education, etc. It has also entered the field of interest of sciences (Baloğlu and Balgalmış,2005: 21). by families, educators and society to create a better future.happy, peaceful, tolerant, patient, hardworking, giving importance to cleanliness, democratic, responsibilityIt wishes to raise individuals who are owner, benevolent, etc. He is brave andErcan, (2012) states that the change and development in values ​​directly affects human and social life.that it has an impact, that it manifests itself in all areas of life and that it is continuous.they specify.In recent years, such as terrorism, snatching, theft, child abuse, societies do not wantWith the increase of events day by day, there have been changes in the meaning of education.In this context, in this study, values ​​that have an important place in the harmony of the societyNew approaches and methods in education will be discussed. In this context, the definition of valueissues such as human values ​​and value education approaches will be discussed.
Downloads
Download data is not yet available.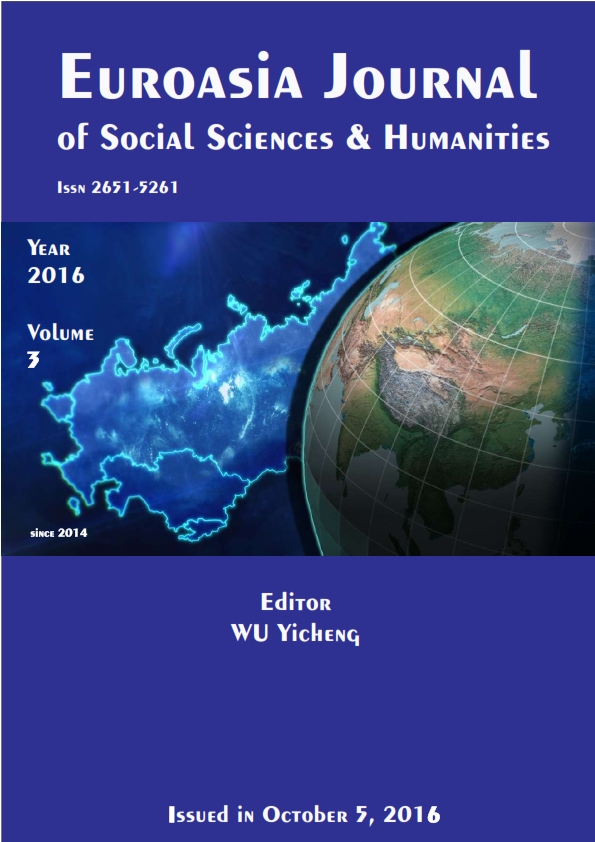 Downloads
How to Cite
YALÇINKAYA, E. (2016). NEW APPROACHES TO VALUES EDUCATION. EUROASIA JOURNAL OF SOCIAL SCIENCES & HUMANITIES, 3(3), 20–23. Retrieved from https://euroasiajournal.com/index.php/eurssh/article/view/161
License
This work is licensed under a Creative Commons Attribution-NonCommercial 4.0 International License.