CREATIVE CLASS AND REGIONAL DEVELOPMENT: A THEORETICAL EXAMINATION
Keywords:
Creative Class, Human Capital, Technology, Regional Development, Tolerance, Talent
Abstract
Since the Second World War, the concept of economic development has become popular and governments haveIn order to ensure economic development, interregional development disparities should be eliminated.has been studied. In this context, the concepts of region, area or space came to the fore and a region'sThe main factor for the development of human capital and thebecame the concept of the creative class. Creativity, in general, is to design, make, or imagine something new.is the ability to. In line with this definition, Richard Florida's (2002) "creativeThe concept of "class" means thinking differently from everyone else, making independent decisions, going beyond the usual patterns.consists of people. Human capital and the creative class are definitionally similaralthough they differ from each other in terms of their measurements. In the measurement of human capitalWhile a broad concept such as education is used, the creative class is classified according to the profession or the work done.being measured.In this study, the impact of the creative class on regional development is discussed by Richard Florida.It is aimed to examine in line with the related studies. consisting of three partsIn the first part of the study, information is given about the definition, structure and measurement of the creative class.The second chapter focuses on the concepts of development, region and regional development. in the last partOn the other hand, the relationship between the created class and regional development was examined.
Downloads
Download data is not yet available.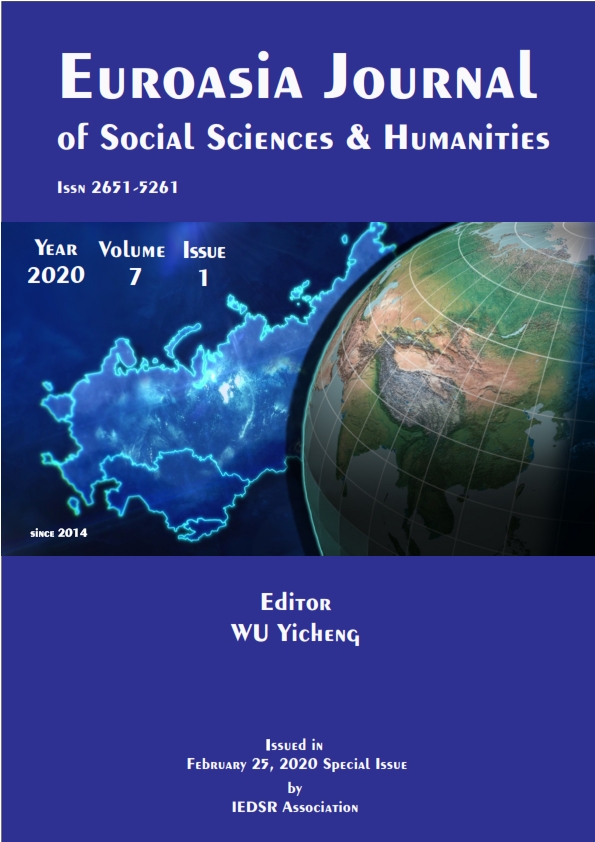 Downloads
How to Cite
YILDIZ, B., & ACAR, M. (2020). CREATIVE CLASS AND REGIONAL DEVELOPMENT: A THEORETICAL EXAMINATION. EUROASIA JOURNAL OF SOCIAL SCIENCES & HUMANITIES, 7(11), 36–46. Retrieved from https://euroasiajournal.com/index.php/eurssh/article/view/235
License
This work is licensed under a Creative Commons Attribution-NonCommercial 4.0 International License.