SOCIAL MEDIA AS A POLITICAL ACTION AREA: AN INTERGENERATIONAL COMPARISON
Keywords:
Political participation, virtual publicity, social media, X-Y generation, mentality
Abstract
Social media is a medium that enters our lives day by day and integrates with us. By integrationTogether, our social and political problems have been poured into virtual public spaces. Individuals are realIt includes virtual public spaces as well as using public spaces. any social mediaThrough it, individuals become aware of politics on a daily basis and participate actively or passively.provides. In real and virtual publics, politics is always on the agenda. social media easilyThe fact that it is accessible has pushed individuals into deliberate or unintentional political events.But the biggest point that separates the two publics is the difference of the active speaking generation in these areas. a generationWhile they prefer real publics, one generation prefers virtual publics. Social mediaParticipation in political content may change depending on the frequency of use and user characteristics.This study focuses on the social media as a political action tool between two different generations and as a publicity.It aims to reveal its effect at the point of creation. A qualitative study was carried out and in-depthData were collected through interviews. While these generations were being chosen, those who experienced a coup were afraid with the stories of the coup.It has been tried to see differences between the growing generation and the generation that has not been hit. DifferencesGeneration X (1965-1979) for the hit generation to see, Generation Y for the untouched generation(1980, 2000) were selected. Ten people from the X and Y generations were interviewed, a total of 20 people. xThe collective memory/political repertoire of the generation has made them resist political action through social media.makes it cautious or does not see it as a solution. Generation Y is on social media.He believes that by expressing his political views, political problems can be solved.
Downloads
Download data is not yet available.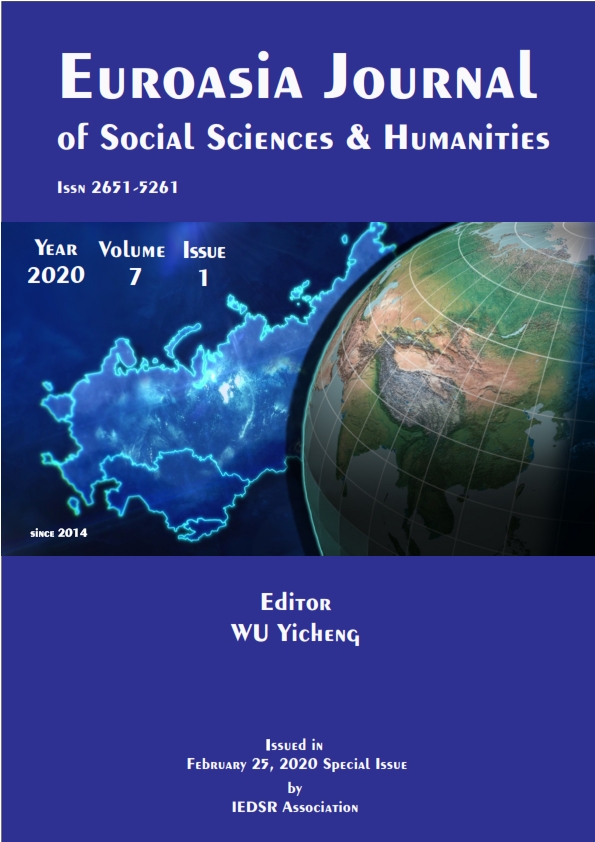 Downloads
How to Cite
BÜYÜKAVCIOĞLU, B. (2020). SOCIAL MEDIA AS A POLITICAL ACTION AREA: AN INTERGENERATIONAL COMPARISON. EUROASIA JOURNAL OF SOCIAL SCIENCES & HUMANITIES, 7(11), 29–35. Retrieved from https://euroasiajournal.com/index.php/eurssh/article/view/234
License
This work is licensed under a Creative Commons Attribution-NonCommercial 4.0 International License.