THE SOCIAL SERVICE POLICIES OF TURKEY AND EUROPEAN COUNTRY COMPARISON IN TERMS OF INDICATORS
Keywords:
Social Services, Cluster Analysis, Turkey and Europe
Abstract
Social work policies implemented by Turkey and 28 European countriesCompared with the help of cluster analysis using indicators. Variables used in the analysisif; social support provided, alcohol addiction, care and assistance provided, divorce indicators,communicable disease-related deaths, suspects and criminals, early leavers of education and training, education andparticipation in education, home care recipients, public health expenditures, those at risk of povertyyouth, disabled employment rate, disabled unemployment rate, people with depressive symptoms today, tobaccofrequency of use of products, migration, risk of poverty among the elderly, risk of poverty or exclusionare those who are at risk of social exclusion. As a result of the analysis, a maximum of eight clusters were obtained.In the first cluster; Ireland, Hungary, Bulgaria are in the second cluster; Estonia, Lithuania, Latvia,Romania is in the third cluster; Czech Republic, Croatia, Austria, Slovenia, Poland, Cyprus,in the fourth cluster; Greece, Slovakia, France, Turkey are in the fifth cluster; Luxembourg, Finland,in the sixth cluster; Denmark, Netherlands, Malta, Sweden are in the seventh cluster; Germany, England, eighthin the cluster; Belgium, Portugal, Spain, Italy. Since countries are in different clustersTherefore, they differ in the social service policies they have implemented. However, in the same setThe social service policies implemented by the countries in these countries are similar.
Downloads
Download data is not yet available.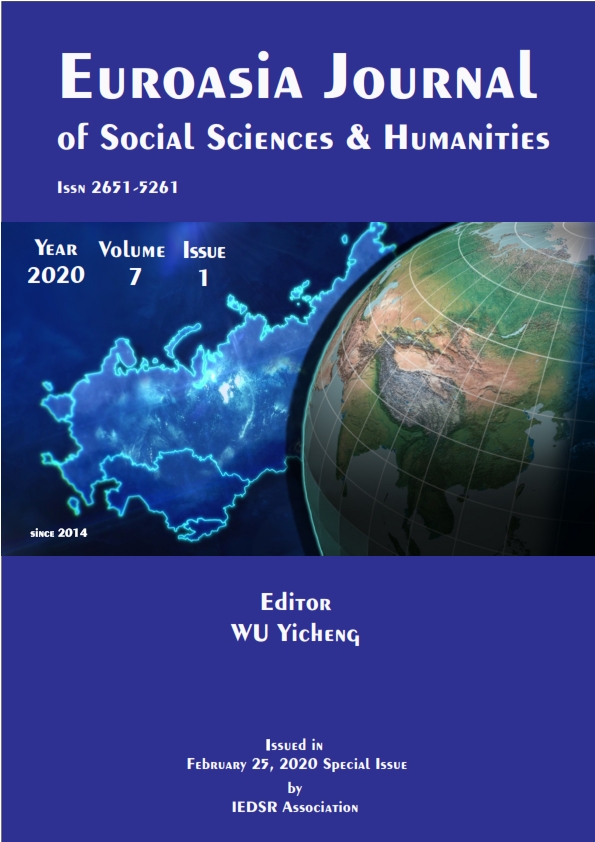 Downloads
How to Cite
ERTAŞ, S. A., & BATI, M. (2020). THE SOCIAL SERVICE POLICIES OF TURKEY AND EUROPEAN COUNTRY COMPARISON IN TERMS OF INDICATORS. EUROASIA JOURNAL OF SOCIAL SCIENCES & HUMANITIES, 7(11), 21–28. Retrieved from https://euroasiajournal.com/index.php/eurssh/article/view/233
License
This work is licensed under a Creative Commons Attribution-NonCommercial 4.0 International License.