THE RELATİONSHİP BETWEEN TYPİCAL/CLİCHE/SERİAL PRODUCTİON-POWER
Keywords:
Facsimile, Cliché, Mass Production, Plasticity, Relationship, Powerful
Abstract
In systematically organized societies or states that can still be known, the expression of the governing power or powersthe most obvious plastic manifestation is a uniform form, appearance, or impression that points to a single or central power.artistic etc. It is the plastic effect or perception in the works. Cliché and cliche effect production seen in these structures,appealing to any text, image, or artwork intended to create the effect of being produced from a pattern or template.an organized, repetition or replenishment of its creator is always possible, permanent and powerfulIt has pointed to a necessity that produces plastic solutions with the aim of creating an impression. Cliché, uniform orAlthough mass-impression production structures show slight differences in detail, they can be completely or maindesigned in advance by the recipient/follower of the exclusive understanding of the central power,It envisaged the representation of the power to create the envisaged effect. Anticipating cliché or uniform productionIt is thought that some of the understandings are caused by relatively local or closed/isolated conditions.being evaluated as examples of anger or caused by their relative variety/differences andDespite the acceptance assessment without prejudice to type/cliche/serial or facsimile production impression plasticity, essentiallya foreknowledge of appearance and the nature, relationship and plasticity that reflect the main characteristic of its creator.that the design should be evaluated in the form of the results and that all kinds of productions should be considered in this context.they should be evaluated as realizing the impression that imposes the understandings in a movable way. Thiscliché productions have relatively different chants depending on the need, need and other compulsory inverters.Even though he exhibited it, the central power was still in a uniform and cliché format, as the ruler sees it.From antiquity to the present, the relative relative in chants resulting from relative geographical or cultural differencesall kinds of production with the able power at the center, with the differences,the impression of its creator that made it strong, always possible, required an ostensible language of plastic.
Downloads
Download data is not yet available.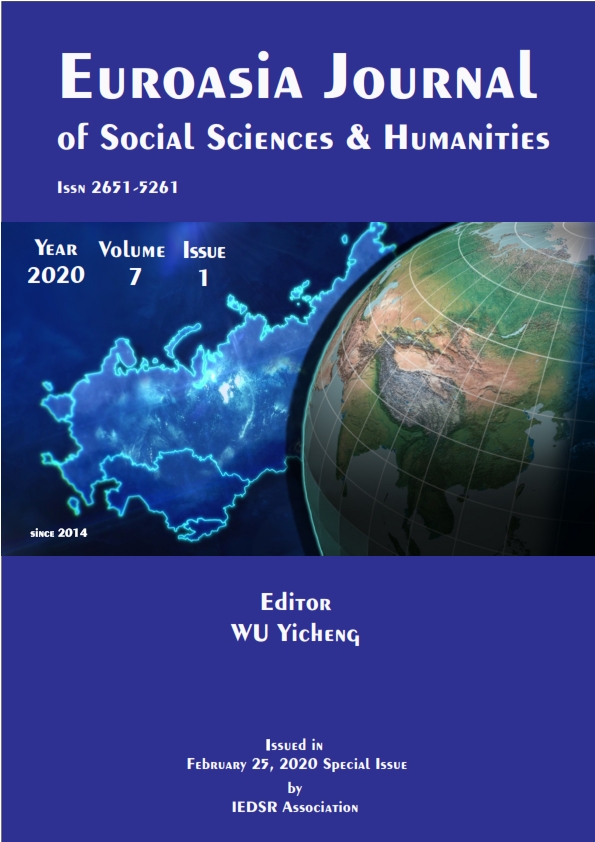 Downloads
How to Cite
AYDIN, A. (2020). THE RELATİONSHİP BETWEEN TYPİCAL/CLİCHE/SERİAL PRODUCTİON-POWER . EUROASIA JOURNAL OF SOCIAL SCIENCES & HUMANITIES, 7(11), 1–20. Retrieved from https://euroasiajournal.com/index.php/eurssh/article/view/232
License
This work is licensed under a Creative Commons Attribution-NonCommercial 4.0 International License.